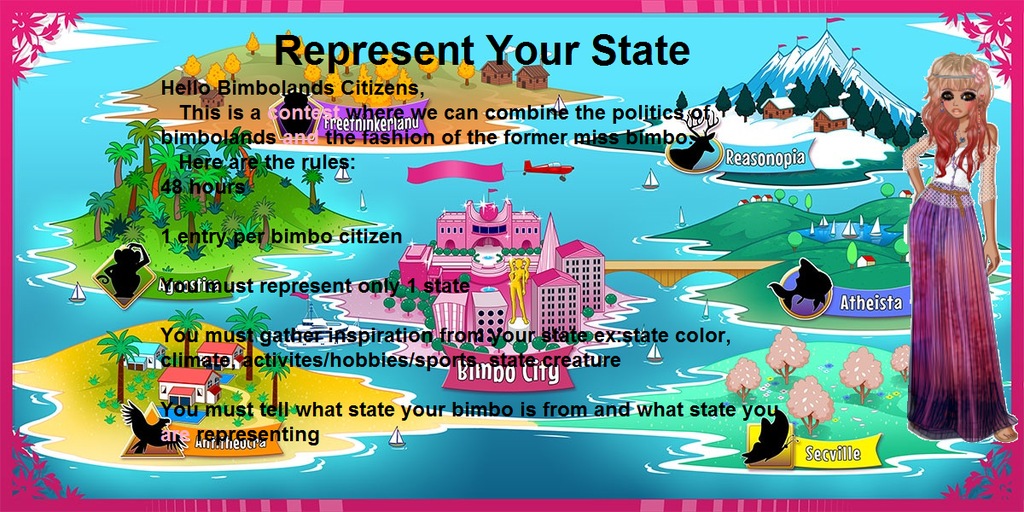 I'm sorry to the bimbos who are not able to participate because of a lack of wardrobe (I'm in the same boat), but if you are able to and want to,
this contest is open to all who are interested and have plenty of items to choose from.
This contest is 48 hours long and will close at 9pm eastern standard time Sunday, March 22nd.
Also, to make this contest slightly more appealing, voting (thumbs up and/or down) would be a good way to incorporate everyone's thoughts on who is representing well. I will be making the decision as to who has best represented their state, but voting will be taken into account.
Everyone will have a banner. There will be 1st, 2nd, and 3rd places. Maybe special mentions.
And I'm Conon and I'm from Freethinkerland, but I moved to Secville. And I guess, I'm (kinda) representing Secville.
Post or message me if you have a question.