I am the one of a few shop workers.

- If you are a designer, please send a message to me or some other shop worker. We are in need for more designers and you are more than welcome :)

- You can send me requests about recoloring shop items.

- If you want remodeling, resizing, refitting, redrawing of existing item, or drawing new item from the scratch you can send me request, we can discuss it and I'll see what I can do.

- If you have suggestions/ideas or ready pics for Backgrounds or Digitals/Badges you can send them over.
I am currently focused mostly on himbo shop. A lot of work is in process, but you can still hit a suggestion or request for both bimbo and himbo items, and have patience :)

Himbo Shop Requests
thread - Any suggestion or request related to himbo shop you can post here.
****************************************************************************************************

Hello beautiful souls!
I am LillyAnn Unukalhai. This is my online and offline/on-life virtual personality. Of course, my real name is different, but my true holistic persona is LillyAnn.
Something about me:
- Human familiar of seven beautiful animals
- Friend of all animals
- Heavy metal, Goth-Rock, Synth-Pop fan (Some of my favorite bands are Kreator, Tiamat, Exciter, Death, Judas Priest, Iron Maiden, Halloween, Megadeth, Nuclear Assault, Alice Cooper, Sisters of Mercy, Lucy Fire, The Cult, Depeche Mode, Project Pitchfork and some others darkwave, industrial, EBM projects)
- Eclectic Witch
- Inner realms explorer
- Practical mystic
- Lucid Dreamer
- Tarot, Lenormand and playing cards reader
- Reiki and Karuna Ki Master; Reiki Grand Master and Animal Reiki healer
- Daydreamer
- Crystals and rocks collector
- Astrologer - once I used to do it, now it's more like a hobby
- The High Priestess of my inner temple
- The Prime Arch-demon of my private Hell
- Twistedly normal (regardless of all the above)
- Not a fan of social media
- Real human in the digital world
- Star seed from outer space
- Stranger in the strange world
This is my website
https://lilly-tarot.com/
and this is my Etsy shop
https://www.etsy.com/shop/LillyTarot
. Those two projects are my biggest focus at the moment.
My first participation in edit/non edit contest
I just have to post it here because making this gave me a lot of fun, besides my photo-manipulation program was giving me a hard time at certain moments.
Participation banner for Freethinkerland fashion contest 'Least favorite color' hosted by our Cum Dumpster
Super cute gif made by Cum Dumpster for me


Thank you Cum!! <3
Winter Romance edit/non-edit fashion contest hosted by Neriah and Bebe92583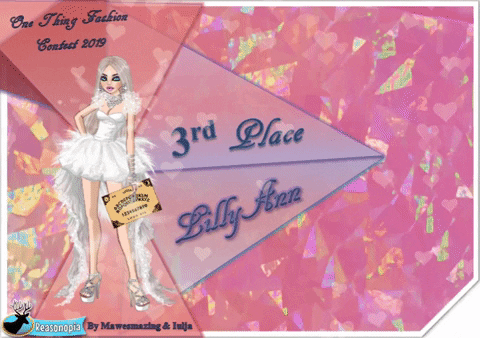 Poem by beautiful Mawesmazing
- Thank you Maw :*
Participant banners for Dual Contest hosted by Maw

- Everything Red

- Mother Nature
Agnostic Spring Spring Break - Night Life
hosted by
Mindy
Freethinkerland lifestyle blogger fashion contest
hosted by
Toki